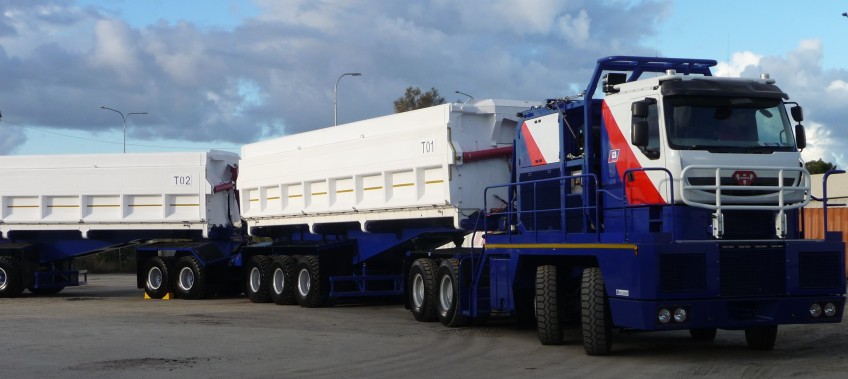 BIGGEST TRUCK IN THE WORLD SHOULD USE TIRE LIFE AND PSF
Munich – "At this years' BAUMA the largest truck in the world is presented. The world's largest tractor has tires provided by Goodyear. Time to tell you more about this monster because our two maintenance products fit these massive tires perfectly!
The 1,000 hp Tractomas is built by the specialist in heavy transport, Nicolas, and uses huge Goodyear GP-2B tires in size 385/95R25. The giant will be used to pull a series of side tippers in a lignite mine in the Australian state of Queensland.
The tires are, as Goodyear reports, 'durable' but can even last longer and are even more safe while using Tire Life and PSF. These two unique products are ideally suited for this type of tire. Employees are safer and in the log run cheaper from companies in the long term. The products stand for durability, safety and efficiency.
Goodyear produces one of the most comprehensive ranges of high quality OTR tires on the market. These are made for fixed and articulated dump trucks, wheel loaders, motor graders, port and industrial machinery, mining machinery and mobile cranes."
BAUMA 2013 is launched. Marcel Willems, owner of Industrial Tyres Amsterdam, is present at the biggest international trade fair for the fist time. He represents the two maintenance products Tire Life and PSF. On this page he keeps you informed of his daily experiences.