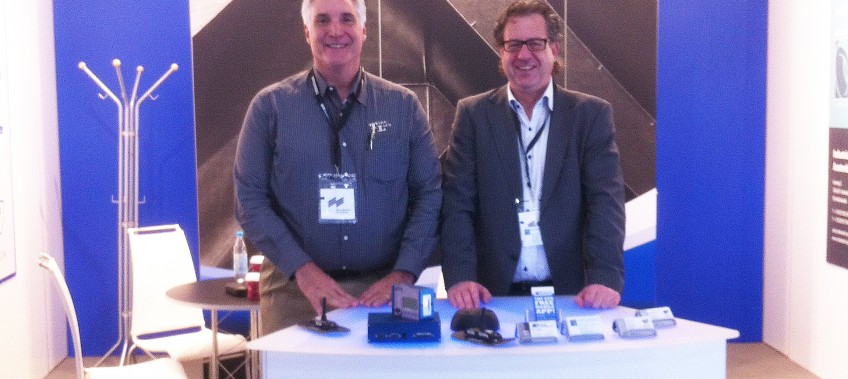 'FIRST DAY AT BAUMA FAIR NOT BUSY BECAUSE OF BEAUTIFUL WEATHER'
BAUMA 2013 is launched. Marcel Willems, owner of Industrial Tyres Amsterdam, is present at the biggest international trade fair for the fist time. He represents the two maintenance products Tire Life and PSF. On this page he keeps you informed of his daily experiences. Munich – "The first day was a quiet start. I think this is mainly due to the nice weather in Munich today. Many people visit the BAUMA several days and visit the indoors later. Outside are also stands and activities, and with the sun out there, the people choose the outside. This gives us space to get used to the
THE BAUMA PUBLIC
II have already seen that the audience is very diverse. Really, people come from all over the world to this exhibition. Nice to see. Especially the reactions of European people and potential customers from the Middle East stand out. To them Tire Life is a completely new product and they are surprised to see what is does.
TIRE LIFE AND PSF, EUROPE AND AMERICA REPRESENTED
On the picture you see my colleague from America, Earl Buckingham, and I in our BAUMA exhibition. So nice to see him again That does not happen so often. Together we sell the two maintenance products Tire Life and PSF. We are the only one in Europe with these products. Tomorrow I expect more crowds, today was a good start of a beautiful week. Until tomorrow! "
 BAUMA 2013 is launched. Marcel Willems, owner of Industrial Tyres Amsterdam, is present at the biggest international trade fair for the fist time. He represents the two maintenance products Tire Life and PSF. On this page he keeps you informed of his daily experiences.