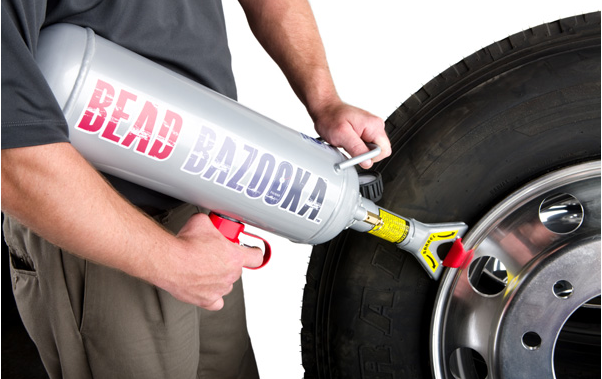 NEVER USE FLAMMABLE SUBSTANCES DURING ASSEMBLY
When your employees use flammable substances while installing industrial tires, they run a great risk. This is what VACO, the organisation for the tire and wheen industry in the Netherlands, reports on wednesday.

At a company of one of the VACO members an employee got caught with his finger between an earthmoving tire and a rim. At which company the employee works, is unknown. He used flammable brake cleaner to make sure the tire on the rim would set. Then he ignited the gas with a lighter. The result: an explosion.
Industial Tyres Amsterdam gives advice
"Always use a Bead Bezooka when inflating" says Marcel Willems from Industrial Tyres Amsterdam. "The temperature between the wheel and the surroundings must not differ too much, but on the road you cannot regulate this. I can advise workers to work neatly and use mainly Tire Life. This procuct keeps the rim clean and makes tires more durable. "
VACO advice
Research from VACO shows that this method is sometimes used when working on the road. Given the risks VACO advises employers to explicitly point out the dangers of this method to employees. VACO wants to see this method prohibited. Through VACO you can order general safety information about this subject.