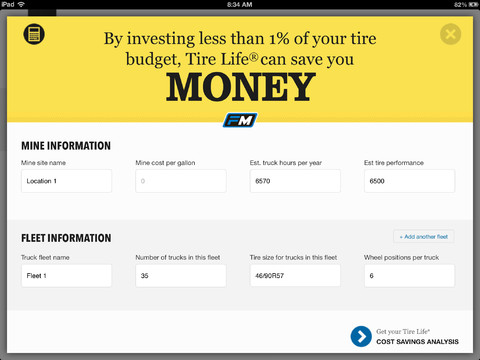 SUSTAINABILITY IN THE INDUSTRIAL TIRE INDUSTRY
Sustainability is popular. Also in the tire industry. The rubber tires of cars and industrial machines are produced more environmentally friendly. They last longer and that's a money saver.
Bridgestone explores new type of rubber
yre manufacturer Bridgestone opens a special research lab to research the abilities of a new kind of bio-rubber  in Arizona (U.S.). The plant Guayule (pronounced as Why-you-lee) is a shrub from the southwestern United States and northern Mexico. The plant produces rubber in the bark and roots.
Michelin's new tire industry
Tire manufacturer Michelin also thinks of the future and the environment. Their latest industrial tire, XADN +, has up to a 15% longer life, higher resistance and ultimately saves fuel. Read all about it in the brochure about the XADN+ Michelin tire.
Choose industrial tyres for sustainable products
Buying new tires for your industrial machinery is a costly affair. You can also choose to maintain them with Tire Life and PSF. These unique products provide a longer life for your tires and save you money while your employees are safer. Tire Life has recently started its own free Tire Life app, which you will learn all about Tire Life.