Industrial Tires Amsterdam is brand independent and can supply forklift tires for regular forklifts up to heavy duty forklifts of 72 tons.
Our forklift tires
Forklift tires come in different shapes and sizes. The most common forklift tires are solid rubber. There are two major differences in the type of solid rubber tire for forklift trucks: there are two-ply solid rubber tires and three-ply solid rubber tires. The three-ply solid rubber forklift tire is generally more recommended because it offers more comfort, lasts longer than a two-ply tire and has lower rolling resistance, which is very important for electric forklifts.
There is also the distinction of Non-marking, these are the chalk-colored solid rubber tires. These tires are specially made to leave no traces of wear on the floor.
There are also air forklift tires. These tires offer more comfort and have more grip than solid rubber tires, but they cannot withstand heavy impacts.
Industrial Tires Amsterdam is brand independent and has a wide range and stock of different brands, sizes and types of forklift tires. Industrial Tires Amsterdam can supply tires for regular forklift trucks up to heavy duty forklift trucks of 72 tons. Industrial Tires Amsterdam also has a 150 ton press, so Industrial Tires Amsterdam can press the tires itself, so you can get help faster.
Industrial Tires Amsterdam can also offer exchange rims for different brands and types of forklift trucks.
Do you want the comfort and grip of a pneumatic tire, but without the risk of leaks? Then the Trojan Tire is a possible solution. The Trojan Tire turns a pneumatic tire into a solid rubber tire, but thanks to the special technology, the tire retains the comfort of a pneumatic tire. The load-bearing capacity of the pneumatic tire is also increased. The Trojan Tire consists of several rubber rings that are placed in the pneumatic tire and can be removed and reused after use. Read more about the Trojan Tire here .
Brand Independent
Large stock
Worldwide delivery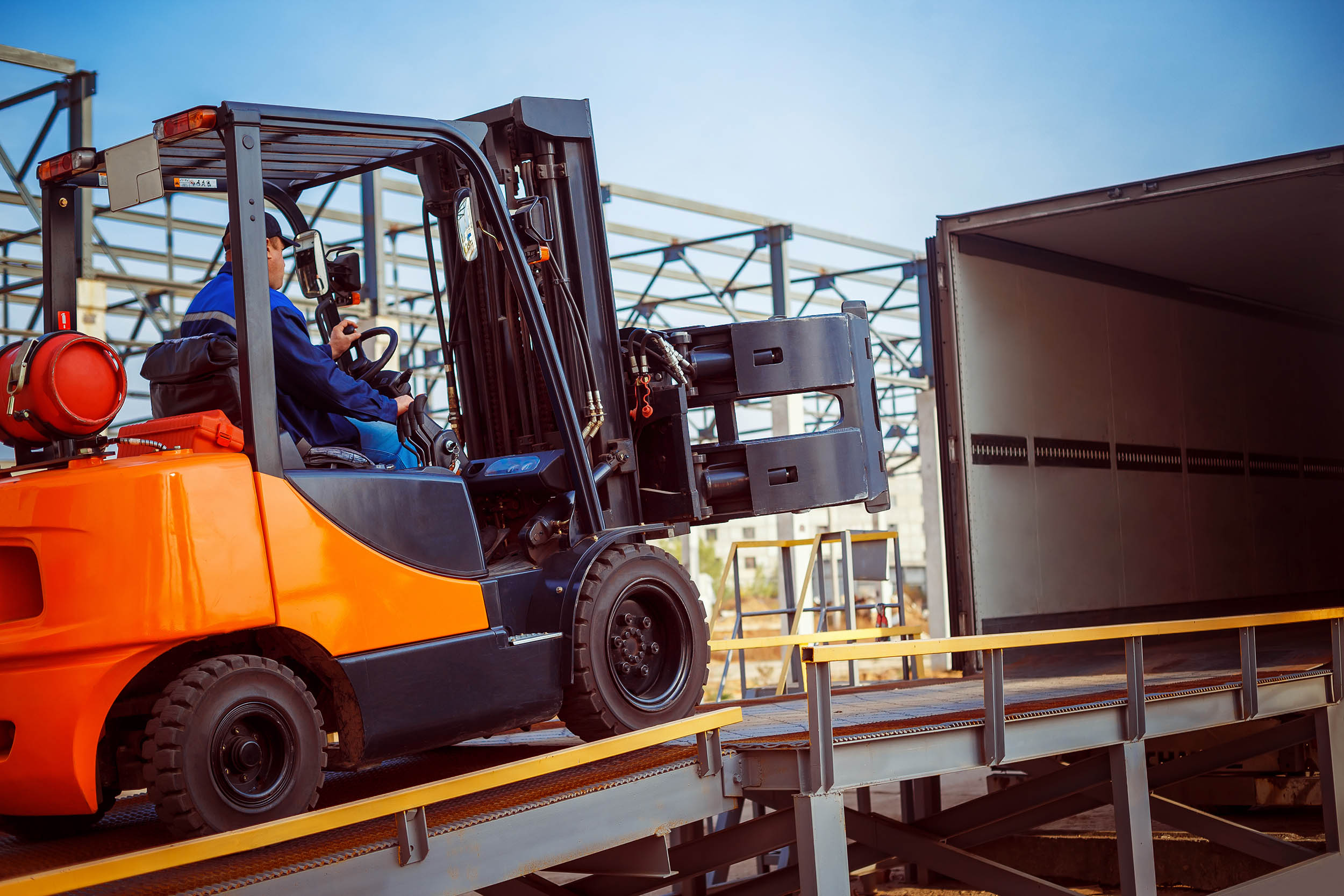 Want to save too?
020 506 2249
You will find the most frequently asked questions here. If you have a question that is not listed, please contact us or request a product demonstration.
Are all forklift tires solid rubber?
Not every forklift tire is made of solid rubber, there are also pneumatic tires for forklift trucks and even special polythurane tires with a higher load capacity than solid rubber tires. There are also Trojan Tires , these tires are mounted in a pneumatic tire, so that the tire retains the comfort of a pneumatic tire but has the impact resistance of a solid rubber tire. Want to know more about Trojan Tires ?
In what sizes are forklift tires available?
Forklift tires are available in many different sizes. The tire size depends on the type and size of the forklift. The type of tires on a forklift truck also differs per application. Industrial Tires Amsterdam can supply and install any size and type of forklift tire.
What is better for my forklift: solid rubber tires or pneumatic tires?
Which type of tire is suitable for your forklift depends on various circumstances, such as: the distance and speed driven, the required stability, the comfort of the operator and the environment itself. If you are wondering which tire is better for your forklift, please contact us .
Which forklift tires are in stock?
Industrial Tires Amsterdam has a large range of forklift tires in stock in different sizes, brands and types. Ask here for availability?
Is international delivery of forklift tires possible?
Industrial Tires Amsterdam also supplies forklift tires worldwide to customers in the Middle East, Eastern Europe, Central Asia and South America. So worldwide delivery is also possible at Industrial Tires Amsterdam.